Start of main content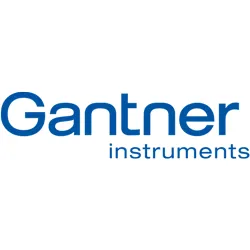 Gantner Instruments is a global leader in the development of high precision measurement and control systems.
Founded in 1982, Gantner excels in delivering products and services in the fields of electrical, mechanical and thermal measurement. We always prioritize flexibility, usability and accessibility.
Our test automation and performance monitoring solutions can be found in many applications around the world, particularly in the automotive, aerospace, civil engineering, and energy industries.
Privately-owned since 2007, Waterfall Security has focused on protecting critical infrastructure and industrial control systems from online cyberattacks, becoming the leading cybersecurity vendor for industrial control systems (ICS) perimeter security.

Waterfall Security's technology enables safe and reliable IT/OT integration, remote monitoring and diagnostics, and advanced cloud services. Over the course of the last 30 years, connecting industrial control systems to the Internet and IT networks has become an essential part of business operations.

This added connectivity provides many advantages to industrial engineers and to businesses overall, enabling real-time visibility into production systems and information.

The emerging wave of the Industrial Internet of Things (IIoT) has taken hold, promising unparalleled growth and performance gains to industrial systems. However, the additional interconnectivity of numerous sensors and devices, greatly increases the potential attack surface for cyber crime, and the vulnerability of every connected industrial site.

In addition, there has been a rapid growth both in the 'class' of attackers, as well as in their motivations to do harm.

Modern attacks aim to disrupt production, cause downtime, demand ransomware, damage equipment, trigger environmental incidents, harm a company's brand or target human lives.

<!—Lead forensics script -->