Start of main content
Will recently joined Createc as the Head of Nuclear Engineering. Utilising his 13 years of nuclear experience, Will's role will further exploit Createc's innovative emerging technologies in the nuclear industry.    
Will's career history has spanned all sectors of the nuclear industry, including, generation, decommissioning and research.
Will's primary passion is in the appropriate implementation of relevant innovation in order to make the nuclear industry safer and more efficient.
Demonstrating this, Will has previously developed highly innovative remote inspection devices for nuclear generation and decommissioning.
Taking similar systems from other verticals, Will developed a suite of inspection tools which are utilised in conducting structural integrity assessments in the heart of operational nuclear reactors.
Will developed IP in remote inspection technologies which can be used in the harshest of nuclear environments. 
At Createc, Will provides direction and leadership in nuclear innovation. Will focuses the creative talent at Createc to the problems faced in all aspects of the nuclear industry.  
Will's technical capabilities are in machine vision, especially machine vision hardware specifications and integration; software engineering for vision applications in HALCON; and traditional engineering expertise in mechanical engineering design (with CAD) and electrical control system design for plant operation or safety supervision.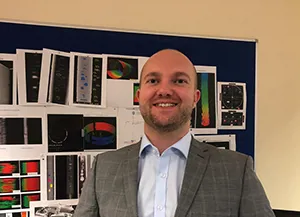 <!—Lead forensics script -->