Start of main content
Heather has been working on the Hinkley Point C project since 2011 in a variety of engineering & technical roles. Since April 2021 she has been appointed as the Head of PWR Technology for the new Technical Client Organisation (TCO). 
This new business has responsibility for delivery of support to Hinkley Point C, Sizewell C, and the Generation business for EDF since June 2020.  The organisation brings together technical and licensing capability to develop and protect the skills for the future. This consolidated capability allows a common strategy and provision of collective solutions.
The PWR Technology function provides cross-project support to Hinkley Point C, Sizewell C, and the Generation business under discipline based functions of Civil Engineering, Mechanical, Electrical and I&C as well as performing the Principle Designer role for the new build projects. The function undertakes technical support, review & acceptance and performs the technical part of the Intelligent Customer function for all programmes & suppliers design activities. Engineers are responsible for overall acceptance of the design to ensure it meets the UK requirements, owning & managing the safety case for the systems, structures & components and managing the interfaces with the Office for Nuclear Regulation & the Environment Agency.
As a member of the TCO executive team, Heather leads various improvement initiatives across the HPC project for configuration control & document management to ensure compliance and readiness for construction & operations in a data centric world. Heather has been an IAEA peer reviewer on multiple pre-start OSART missions across the world and previous roles have included managing the Civil Engineering function for HPC and working as one of the client stakeholders in Paris within the Responsible Designer.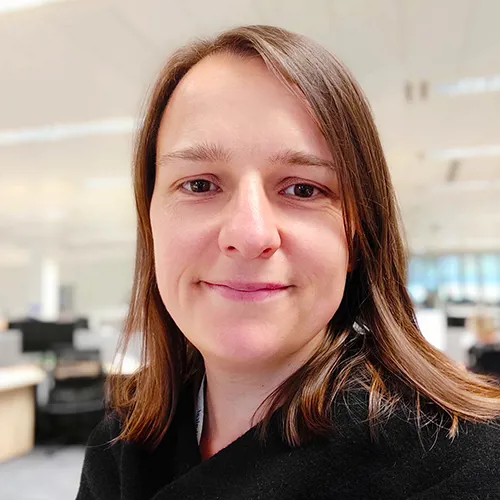 <!—Lead forensics script -->